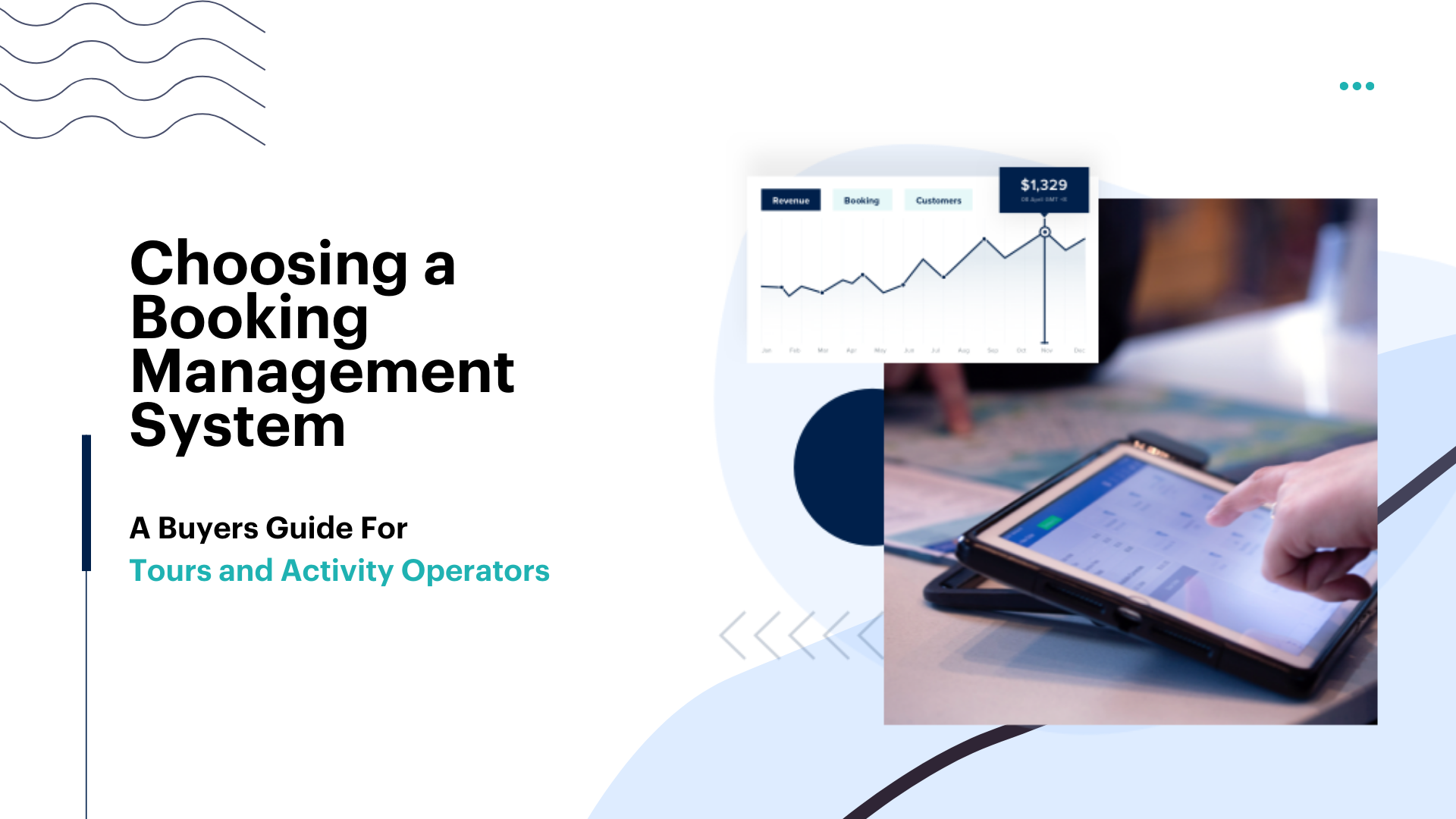 [Buyers Guide]
Supercharge your Tours and Activities Operation
Are you on the hunt for a technology solution to help make the next season even better?
Get informed, and up to speed on everything you need to know when selecting an all-in-one booking management system that meets all tour and activity business requirements.
Download the free buyer's guide to access the information and questions you need to be asking when shopping for booking software tailored to tour and activity operators.
Download the Free Buyer's Guide
What is Booking Management Software
An online booking management system is a software solution that helps tourism operators automate bookings and day-to-day operations, as well as reduce manual workloads.
Real-time visibility into reservations, messages, customer information and reporting 24/7 from anywhere you have an internet or mobile connection.

Connect all of your sales channels in real-time through one central inventory system.

Automate your bookings when selling with online travel agencies to eliminate overbookings and maintain control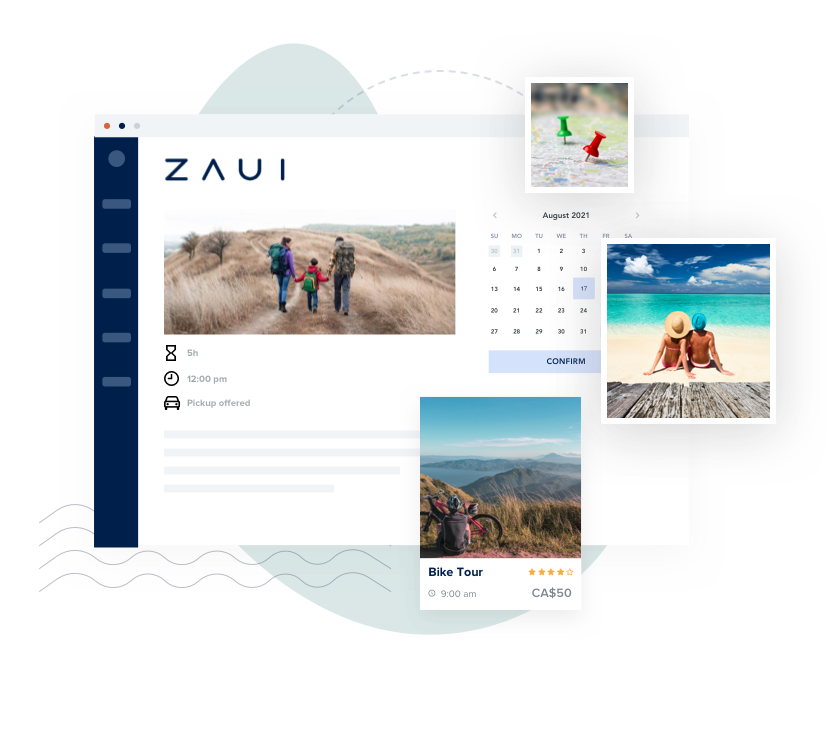 This Guide Will Walk You Through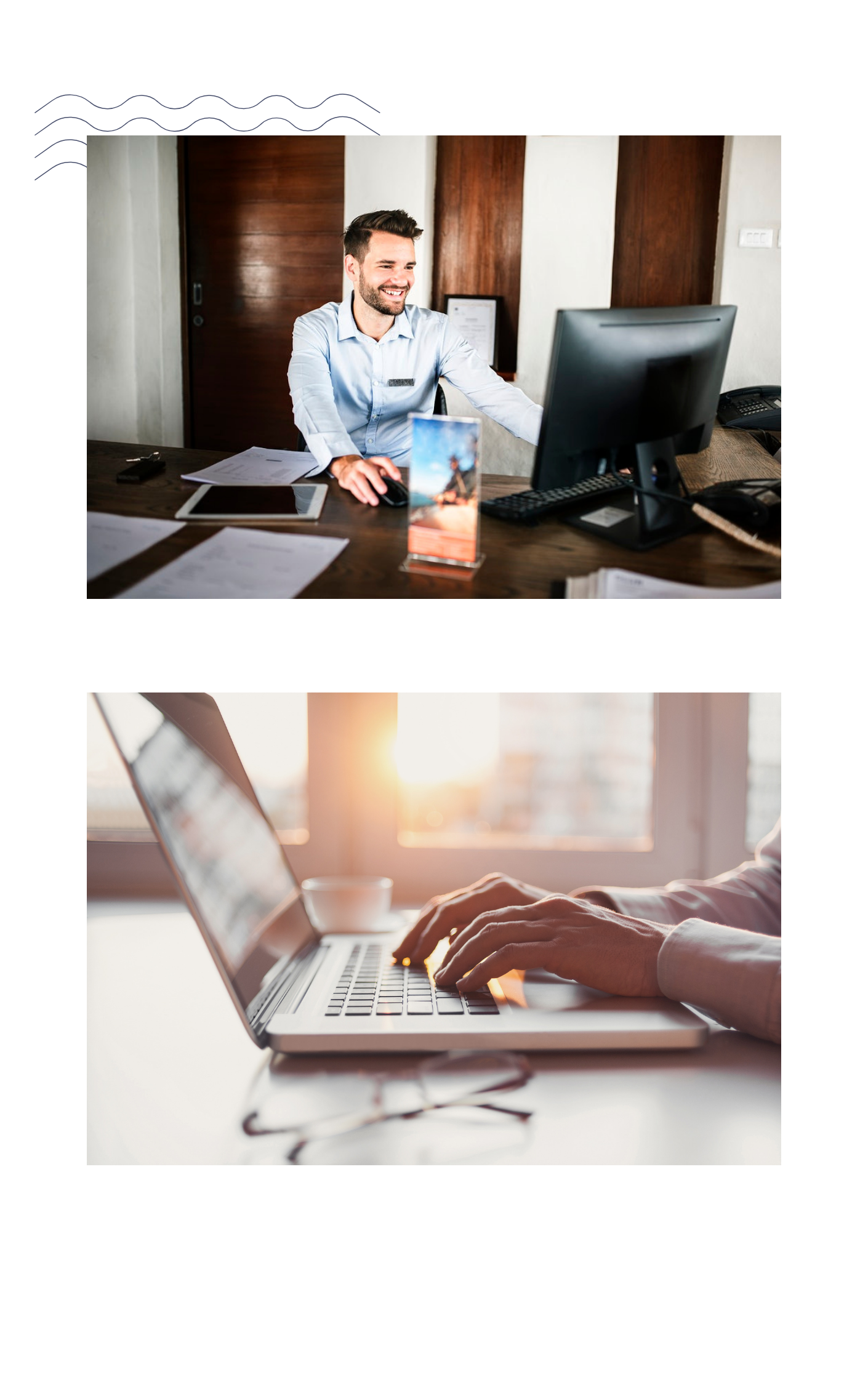 Top Features to Look Out For

Identify the Bells & Whistles as you Scale

How to Finalize your Choice

You've Signed on, What's Next?
What they're saying
Hear From our Customers
We are very happy with Zaui. The technical support is outstanding and the flexibility to interface with other platforms makes expanding our sales channels quite easy. Also, the user interface on the back end is very friendly; it helps us organize our daily operations and allows us to manage high sales volumes with relatively few staff. Don Coggins, Copper Cayuse Outfitters
The Zaui team is always there to assist us with our simple questions to major system developments as our business evolves. Their API connections with partners are constantly growing and the Zaui Connect feature helps us keep on top of instant sales without Manual entry. Zaui has allowed our business to thrive in an ever-changing landscape. Carolyn Bates, Grayline WestCoast Sightseeing
As our strategic partner, Zaui has been integral in building solutions that support our sales and partnership strategies. We've enjoyed working alongside our dedicated Customer Success Manager, who has always been there to empower our team and to help us work through the complex business problems we face. Ian McPhee, Prince of Whales